Holistic Leadership Development
Leading from your values
4 full days for your leadership development.
June 20 at 5pm – June 23 at 3pm, 2021. Kynnefjäll, Hedekas, West Sweden. 
Finding your own authentic leadership style is essential for your confidence as a leader. This requires knowledge, awareness and time to practice. This workshop will broaden your spectrum of leadership skills, through exercises that will help you achieve greater self-awareness and make masterful use of yourself as a leadership instrument in the organizations you work with. During the workshop you will give yourself time to strengthen your leadership capacity so you can impact your organization and engage leadership in others.
Holistic Leadership Development teaches a holistic approach of leadership, suitable for our era and for the rapid and chaotic change we face. This is an experiential workshop, using outdoor space as a tool to find answers to your questions and with a learning by doing approach to learn about complex organizational and individual patterns in a simple and playful way.
In this workshop you will deepen your skills, knowledge and capacity to:
Understand yourself and your leadership better with a simple test, that shows your strengths, motivation and where you are in your development spiral.
Assist your organization to shift to a culture of leadership so the organization can reap the benefits of leadership throughout the organization
Acknowledge and work from your different kinds of energy, and use them skillfully
Expand your mastery in leadership through reflection and practice
Embrace your courage to step into the unknown, working with the power of presence, communication and influence and learn to use those powers effectively
Use nature and outdoor space to enhance collaboration and learning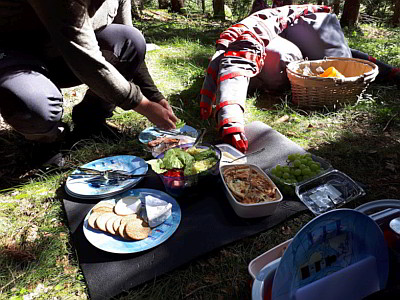 This workshop is a unique opportunity to participate in a workshop where Genuine Contact™ is blended with Outdoor Pedagogy. We have designed your experience to give you as much personal freedom and opportunity for growth as possible, so the number of participants is limited.
The workshop will take place at Kynnefjälls Natur, www.kynnefjall.com, a beautiful venue on the mountain range that embraces the border between Sweden and Norway. We will use both outdoor and indoor space for our work, and you can expect wonderful scenery as well as local communities. These contrasts are provided to deepen your insights about holistic leadership and your own leadership.
Consider bringing different types of clothes such as warm sweater, shorts, a raincoat, and a swimsuit. Most of the time will be spent outdoors and the weather can shift. The common language will be English and Swedish/Norwegian.
Registration
The workshop fee is SEK 14.800 ex VAT, and includes workshop fee, workbook and workshop materials, accommodation and meals except one lunch.
Your registration is complete upon payment of fees. Fees are non-refundable but if you find it is impossible to participate, you may arrange for another person to take your place. Any money back to you is an arrangement between you and that other person.
Workshop Pre-Requisites: Path to Organizational Health&Balance, Organizational Health&Balance and Individual Health&Balance. If you are missing any of them, feel free to contact us to discuss solutions.
10 % discount for paying members of the Genuine Contact Organization. Remember to mention your membership in your registration email.
Holistic Leadership Development is a foundational workshop in the Genuine Contact™ (GC) Program. The GC Program was created by Birgitt and Ward Williams. As a workshop participant you are invited to become a member of the growing International Genuine Contact Organization for professional support and collaboration. For more information please visit Genuine Contact Program website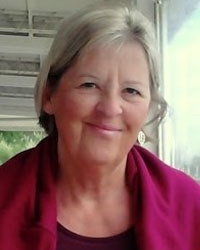 Eiwor Backelund Jacobsson, adult pedagogue and authorized Genuine Contact™ Trainer, has worked with the Genuine Contact™ Program since 1999, in leadership positions such as director, chair, project manager and ombudsman and as a consultant. She provides practical and reality checked experiences of a new way of thinking as leader and manager.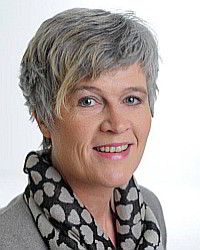 Hege Steinsland, process facilitator and authorized Genuine Contact™ Trainer, has a long experience from work with change management, team development, conflict resolution and coaching. Her calm and reflective approach and her background in relationship and Gestalt coaching will help you find your own relationship to your leadership.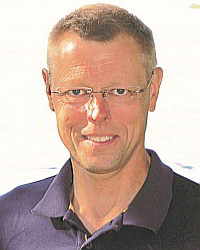 Anders Johansson, outdoor pedagogue and authorized Genuine Contact™ Trainer, has long experience of teaching and using outdoor pedagogy in schools and outdoor tourism business. He supports you to become familiar with using the outdoor environment to strengthen the development of collaboration, skills and creative thinking.
Lead to collaborate & co-create