Health and Balance in Organizations
4 half days online. November 17 & 24 and December 1 & 8, 2020 at 8-11.30 am CET. Swedish/English language.
Organizations who maintain their health and balance have the necessary conditions for growth and development. When organizations chose to create a life nurturing climate, this has a big impact on people´s performance and collaboration. When the climate is encouraging and energizing the organization will perform at its best.
This workshop will help you understand the importance of health and balance and the cost when this is lacking. It will give you a roadmap to follow to create healthy and balanced conditions with simple means.  When an organization is entering a transformation process, it could be good to have a baseline for measuring achievements. Most organizations have a "before" the change phase and it is important to keep what is working and not throw everything out the window. This workshop will provide you with both a baseline or diagnosis of the organization and a roadmap for going forward using the same simple tools and frameworks.
In this workshop you will:
Learn a holistic way to do a diagnosis of the present state of the organization
Discover what is already in place and what needs to be removed, replaced or cleansed
Learn to engage people in the diagnosis process and invite them to contribute ideas for the future
Learn a set of simple, multifunctional tools used for the diagnosis, for periodical checkpoints and for adjustments to maintain the desired state of the organization
Discover a way to achieve a life nurturing climate that supports organizational growth
Create your own plan for doing the diagnosis in your organization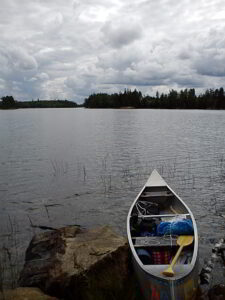 The online workshop consists of 4 sessions for questions and discussion, where we support you to become familiar with the tools. Time for homework is needed between the online sessions. Your teacher will always be available for discussions through email between the sessions. We will use Whole Person Process Facilitation to facilitate your learning and use the meeting space with group rooms, video and whiteboards in Qiqochat.
The workshop fee is SEK 6800 ex VAT, including workbook, workshop materials and workshop leadership. We offer 25% discount for 3 or more people from the same organization. We also offer a discount to members of the International Genuine Contact Organization.
This workshop includes Path to Health and Balance and Achieving Organizational Health and Balance, the two first of the foundational workshops in the Genuine Contact™ Program. The program was created by Birgitt and Ward Williams. As a workshop participant you are invited to join a growing international network of Genuine Contact Professionals. For more information please visit the Genuine Contact website.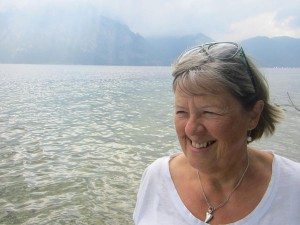 Workshop Leaders 
Eiwor Backelund Jacobsson, Genuine Contact Trainer with many years of experience as a leader of businesses, associations and projects. Being one of the first authorized trainers of the Genuine Contact ™ Program, she has taught the program components to hundreds of people in Sweden and internationally and used them in her consulting work and in the daily work of the organizations she has been leading.