About Genuine Contact™
The Genuine Contact™ Program is a fully developed, experience-based program for sustainable development of leaders and organizations. This proven approach has been shown to be highly functional in a multitude of diverse situations and organizations. Some organizations see themselves as Genuine Contact Organizations because they use the approach in their daily work. Each of these organizations have implemented the Genuine Contact™ approach in a way that is unique to them and aligned with their specific context and situation. Simplicity and flexibility is a hallmark of the Genuine Contact™ Program.
The Genuine Contact™ Program could be regarded as an operating system, within which you can integrate compatible programs and tools that harmonize with core values, processes and expected outcomes. While the program consists of very practical and easy-to-use tools and methods, it works with the deeper organizational and personal levels of values and assumptions. This means that the culture of leadership and the life nurturing climate that an organization desires to implement can be both accomplished and sustained simply by using the program's meeting methods and tools as catalysts for this change.
Ongoing use of the Genuine Contact™ Program will lead to improved health and balance and an increase in leadership capacity throughout the whole organization. This leads to better outcomes and a greater agility to navigate change. The Genuine Contact™ program is an invaluable resource for inspiring next generation leadership, creating and maintaining a culture to support it and providing tools necessary for leaders to walk their talk.
The Genuine Contact™ Program consists of two parts, taught through a series of workshops. The Foundational workshops support the development of  a values foundation and a life nurturing climate for leaders and organizations. The Skillbuilding workshops teach the tools and meeting methods used to create and maintain a culture of leadership through genuine relationships and meetings.
Read more about the trainings and programs we offer. Find out more about trainings offered by our colleagues.
Genuine Contact™ Program – Foundational workshop series
Path to Organizational Balance & Achieving & Regenerating Organizational Health and Balance (often taught together). Learn how to instill foundational values and a life nurturing climate while doing an organizational diagnosis that can be used as a baseline to measure intangible results.
Individual Health and Balance. Learn how to protect and maintain your health and balance in the midst of change and chaos.
Holistic Leadership Development. Learn next generation leadership – leading from your core, considering the whole, walking your talk, impacting others by your way of being and getting results beyond expectation.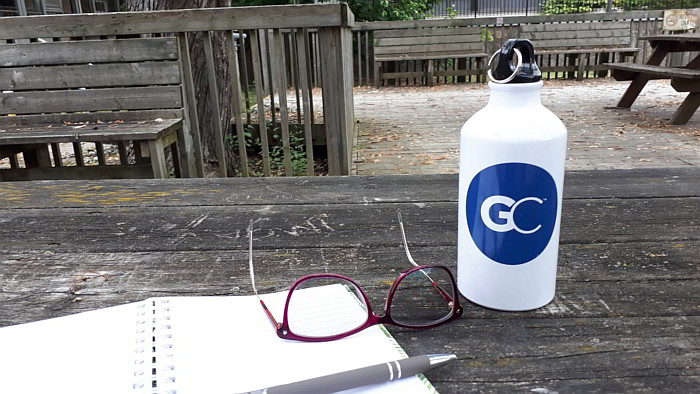 Genuine Contact™ Program Skillbuilding Workshop Series
Working with Open Space Technology. Learn how to diagnose what is possible in a specific situation, plan for long-term results and facilitate participative large group meetings, in-person or online. This method will expand your culture of leadership.
Whole Person Process Facilitation. Learn how to lead everyday meetings in organizations, projects, and teams, so that the collective wisdom is present and engaged within the meeting. This method creates and sustains a life nurturing climate and inspires outcomes beyond expectations.
Cross Cultural Conflict Resolution. Learning about oneself in relation to others. This simple method resolves conflicts and sustains a life nurturing climate.
The Genuine Contact Organization. How to use the methods and tools to implement an organization-wide culture of leadership and a life nurturing climate.
Train the Trainer. Achieve mastery in the use of methods and tools of the Genuine Contact™ Program, to lead implementation throughout organizations and teach others.
I believe in keeping things simple
— Birgitt Williams