Genuine Contact© Mentorcirkel, June 19-20, 2021
Genuine Contact© – a 20-year old with a bright future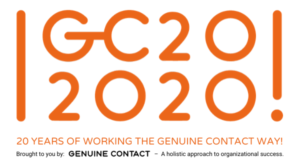 Genuine Contact is 20 years old – and we want to celebrate! Together we can make a celebration that gives strength and energy to all those who work with a co-creative approach in their own or other´s organizations.
We will gather knowledge and experiences and let this give us an extra push forward. The vision is that a new practice of real co-creation will become the standard.
This event is for those who
Work with/are interested in developing organizations and leadership towards a more co-creative work approach
Want to continue developing their leadership and/or organization the Genuine Contact way
Saturday June 19, 2021
Lunch is available from 1 pm. The conference starts at 2.30 pm with "Experiences of co-creative work from our work using the Genuine Contact Program as operating system". We gather the results of our work during the past 20 years.
The celebration continues during dinner. We hope you want to contribute with song, music or other activities. Please let us know if you need any beamer, screen or audio devices.
Sunday June 20, 2021
Starting 9 am we develop future possibilities in an Open Space Technology meeting. Theme: "How can we unlock the power in co-creative work? Experiences, challenges and opportunities". Lunch is served at the right time. Our celebration conference ends at 2.30 pm.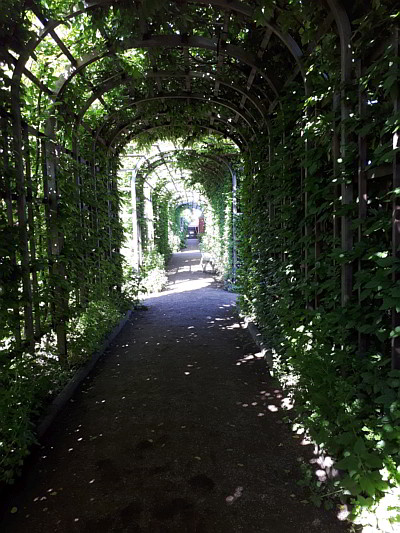 Practical
Cost price: SEK 2.500 ex VAT. The price includes accommodation, lunch and coffee both days, celebration dinner and meeting space. For more information about the venue, go to www.kynnefjall.com. Check with us about how to get there including transportation from train or bus. Bring shoes and clothes suitable for outdoor time, there is a short walk through the forest to your room. We will speak Norwegian, Swedish and English.
Register Now! Please register before May 8. Specify business name, invoice address, VAT number and if there are special needs regarding food or accessability.
Welcome to an energizing and joyfilled celebration 2021!
Anders Johansson, Hege Steinsland and Eiwor Backelund Jacobsson