Genuine Contact Authorization workshop
4 half days online with practical application in a chosen project in between. October 17 & 31, November 28 and December 12 at 9-12 am CET, (session 3 and 4 are open for change). Swedish/English language.
When you have learnt the tools and processes of the Genuine Contact program and want to teach them to your colleagues, to another bransch of your organization or as an external consultant, this workshops gives you the authorization.
Train the Trainer teaches the mastery of applying Genuine Contact in different situations in your work in a very practical way. It will support you to find your leadership potential and a steady foundation for future work with Genuine Contact. The workshop helps you get more connected to the International Genuine Contact Organization for ongoing learning and support in your work.
If you have taken the Train the Trainer already, this is an offer to do it again to retain and go deeper with your learning. Pre-requisites for taking Train the Trainer are: Working with Open Space Technology, Whole Person Process Facilitation, Cross Cultural Conflict Resolution, Genuine Contact Organization, Path to Organizational Health and Balance and Achieving Organizational Health and Balance.
In this workshop you will:
Increase your understanding of the potential of the Genuine Contact™program
Deepen your skills of facilitating and teaching the Genuine Contact way
Master the application of the Genuine Contact tools and methods in different situations in your work
Expand your understanding of Genuine Contact as a key to growth and evolution
Increase your leadership capacity to support healthy and balanced organizations
Find support to create practical strategies to move your vision forward in the world
Be authorized to  teach the Genuine Contact Program and use workbooks and resources
Be invited to become a Co-Owner of the Genuine Contact Program and lead the development of the international organization forward
The online workshop consists of 4 sessions where we journey the learning process together, get input and feedback on projects and answers to questions. Your teacher will always be available for discussions through email between the sessions. We will use Qiqochat as our workshop venue.
The workshop fee is SEK 12.500 ex VAT, including workbook, workshop materials and workshop leadership. We offer a discount to members of the International Genuine Contact Organization. If you have taken this workshop already with any of the Genuine Contact Trainers, you only have to pay your own costs for attending again. Interested? Contact us today to discuss terms and conditions for your participation.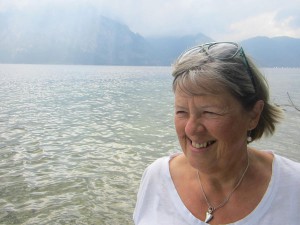 Workshop Leader 
Eiwor Backelund Jacobsson, Genuine Contact Trainer with many years of experience as a leader of businesses, associations and projects. Being one of the first authorized trainers of the Genuine Contact ™ Program, she has taught the program components to hundreds of people in Sweden and internationally and used them in her consulting work and in the daily work of the organizations she has been leading. Her main focus today is to support new Genuine Contact leaders by offering the Train the Trainer and Holistic Leadership Development workshops.