Our Services
Leadership is an art and a capacity, where mastery is achieved through knowledge, practice and experience – and time. A lot can be learned as you work, and at times you might need some undisturbed time and space to obtain new knowledge, and to reflect and breathe.
When you want to change, begin with victory. Too often we start with everything at once and get exhausted before the end of the week. Instead, take one small step each day; achieve one small victory each day. Don't do things you don't enjoy and don't compare yourself with others. You are unique.
Most people already know what they need to do to change. They don't need more advice. What they need is guidance on how to change or someone who can listen while they think out loud. Companions on similar journeys might also be of great help, when there are opportunities to share experience and questions.
We can be your discussion partner both when discussing your needs and what would be the best way forward for increasing your leadership capacity. We can also help you plan and build your leadership support system.
Whatever we plan together, we decide on where to schedule checkpoints with the possibility to leave our agreement. We know that a relationship could last for a reason, a season or a lifetime and it is important to check out where we are in our progress.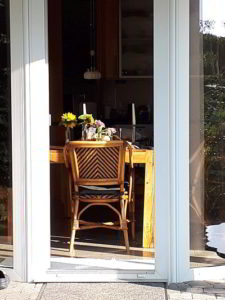 We provide
Individual mentoring – Supporting leaders to keep to their decided strategy. We are sounding board, a listener, someone who could broaden your horizon and give structure. We bring our experience and knowledge to support your journey.
Collective mentoring – Facilitation of peer learning groups within and between organizations. We can also set up an internal mentoring program and teach the necessary methods and tools.
Workshops – Learning how to build the foundations of a culture of leadership and support the implementation of next generation leadership in an organization. All workshops are part of, or rooted in the Genuine Contact™ Program.
Would you like to boost the ongoing leadership development?
Contact us to discuss what kind of support you and/or your organization needs.

Services – Footer
Don't worry about being successful but work towards being significant and the success will naturally follow.
Lead to collaborate & co-create